Forecasting & Order Taking in Real Time Streamlines Sales
If you are a sales leader at a B2B wholesale manufacturing and distribution company, you know first hand how unpredictable and difficult forecasting can be. Unfortunately, there isn't a magical tool to accurately predict what your customers will purchase and when. Even with sales terms in place, it can also be frustrating to wait for payments, which can throw business activities out of whack.  Without a crystal ball your company must rely on historical sales data, trends, drivers, assumptions and feedback from customers to forecast sales orders. The good news? Insitu Sales offers a mobile platform to make forecasting, estimating and order taking in real time easier, faster and more accurate.
Business is dynamic and situations for your company and your customers' change frequently and unexpectedly. To keep customers happy with your service, you must have the tools to react to these ever changing circumstances with ease and accuracy. Our mobile app empowers field sales reps and management to view sales and CRM data and a digital catalog by customer and rep. This means that your sales team are able to review past orders, estimates, invoices, and notes on a mobile device prior to or during an appointment, leading to  more useful and strategic face-to-face meetings.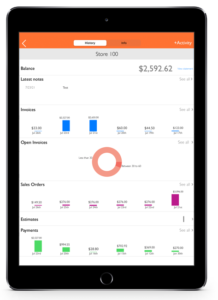 Create a New Estimate or Sales Order
A new estimate or sales order can be drafted in minutes at a trade show, event, en route to an appointment or the customer's base. Description and pricing adjustments, custom notes, and customer preferences can be generated on-the-go. One can even read barcodes with a phone scanner such as Linea Pro or blue tooth scanner. Most importantly, with our tool, your sales team will have the ability to productively engage with clients by sharing their order history and product portfolio, including updated pricing and inventory levels with them on the spot. This enables the rep and customer to analyze purchasing patterns together and talk through seasonal trends and new developments at their business in order to create accurate forecasts for estimates and sales orders, making mobile order taking a breeze.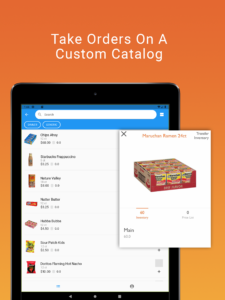 Invoice Creation and Payment Submission
Estimates can quickly be converted to invoices without having to re-enter the data from the beginning. Our order management system grants access to 180 days of sales analytics so that your reps can process outstanding invoices as well as newly generated ones on the spot. No more waiting for checks in the mail! Set payment methods and terms right in your wholesale customer's warehouse on a visit. For verification purposes,  a customer's signature can be added and the location automatically recorded to the invoice. Once the invoice has been completed and processed, it can be printed out or shared with the client via email. Our mobile ordering and invoicing app even aligns seamlessly with accounting software such as Quickbooks so home office is always up to speed on what's going on in the field. Sales agility is key to making strategic decisions in real time.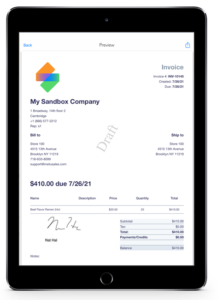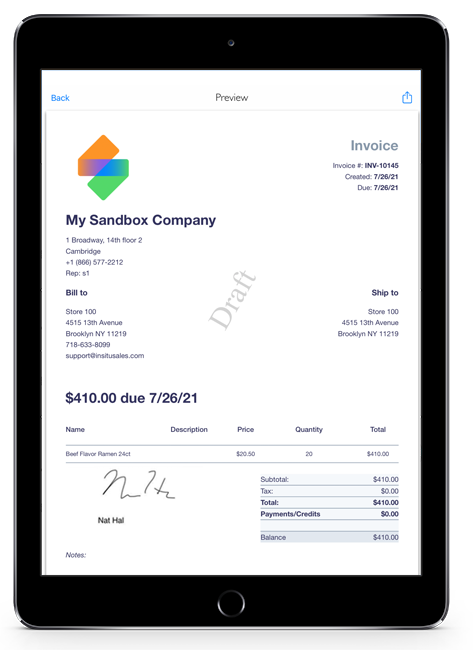 Sign up for a free 14 day trial today to streamline your sales automation!