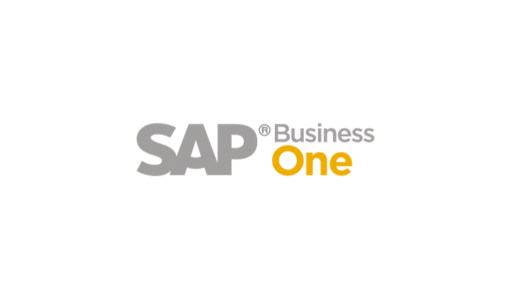 Sap Business One® Sales Integration For Distributors
inSitu Sales SAP B1 makes sales order taking and DSD management easy. Our software integrates directly with SAP, so your sales orders and inventory stay updated. Reduce tedious back office reconciliation work while empowering your outside sales reps with live data.

We charge a one-time payment of $500 for initial setup which covers assistance and support.
Start Your 14 Day Free Trial
Book Your Free Guided Demo
Set Up SAP B1 For Your Reps' Mobile Devices
Setup takes just minutes, providing your sales team with a more efficient database accessible from mobile devices.
Get A 14 Day Trial
No credit card required, no strings attached. Take two weeks to determine if inSitu Sales is right for your business. Our support team is here to help with any questions.
Start 14 Day Free Trial
Connect SAP
Download a config file on the Admin Dashboard under Home>Integrations>SAP Business One®, and install it on your SAP Business One server.
Download Our App
inSitu Sales' mobile app is the key to empowering your field sales team. It's already available on the App Store and Google Play, so deployment takes just moments. Want something more custom? Speak to us about a whitelabeled app.
iOS
Android
Query Customization Dashboard
inSitu Sales comes with pre-written SQL to get your data imported quickly – allowing you to customize what datasets are carried over onto your interface.
Importing an entire database is often confusing and unnecessary. Segment your data in SQL to create unique lists targeting specific variables that can be synced to inSitu through your SAP B1 integration dashboard.
Fast Setup With Complete Sync
inSitu Sales securely links with your SAP Business One integration, and syncs your data in real-time. One solution powers your catalog order taking, B2B eCommerce storefront, field sales operation, and more. Eliminate order processing issues and ensure compliance with sales standards automatically, all in one place.
Launch Quickly.
Get Results Fast.
We generate a config file for you, so after a quick setup process you're ready to go. Your data will connect to all our platform apps – including the mobile app for field sales reps and B2B e-commerce portal. Track and manage everything all from one place, with powerful sales customization capabilities.
GRANULAR ACCESS
inSitu Sales makes field sales rep management easy. Your reps see only what you want them to see and nothing more. Prices, catalogs, specific items, customers, and more can be permissioned so everyone stays on task.
YOUR DATA STAYS SECURE
The connector file stays on your system, so inSitu Sales never has direct access to your data.
AUTOMATIC LOCATION COLLECTION
Ensure your reps are actually visiting your clients, and get detailed location data for compliance and audit records.
GET STARTED
inSitu Sales SAP Business One
Discover all the benefits of our simple field sales solution.
START FREE TRIAL
Reduce Order-Taking Costs
Field Sales Activity Tracking
Outside Sales Management

Done For You
No more calling field sales reps to see where they're at, or having to deal with a crunch of invoices at the end of the day. inSitu Sales integrates natively with iOS and Android devices, so you can manage field sales rep tracking from one easy-to-use dashboard. Estimates, invoices, orders, and inventory sync throughout the day, and your team can take payments in the field so you have cash flowing into your business even before the sales cycle is complete.
LEARN MORE
GET A FREE DEMO
New!

Price Rules Makes Sales Promotions Easy

Price Rules is a powerful feature that enables complete customization over your sales promotions in the field. inSitu Sales calculates %-based discounts, BOGOs, volume-based discounts and more automatically. Your field sales team can focus on closing the sale, knowing they'll be selling to the right customer at the right price every time.
Looking for another integration?
Our mobile SAP DSD solution isn't all we offer. inSitu Sales also natively supports QuickBooks and Xero. Learn more about our suite of integrations!