DIRECT STORE DELIVERY (DSD) SOFTWARE
DSD Software For Optimizing Wholesale Distribution
Our dsd software removes manual error in logistics and builds optimized sales routes for distributors' reps. Available on iOS and Android and integrates with Quickbooks, SAP B1, Fishbowl, Epicor, and Xero. 

Maximize profits while minimizing overhead cost by tracking sales reps in real-time as their field sales app uses routes you've built with the sophisticated software in your admin portal on browser. 
Just a quick sign up with no credit card required!
Start Your 14 Day Free Trial
Book Your Free Demo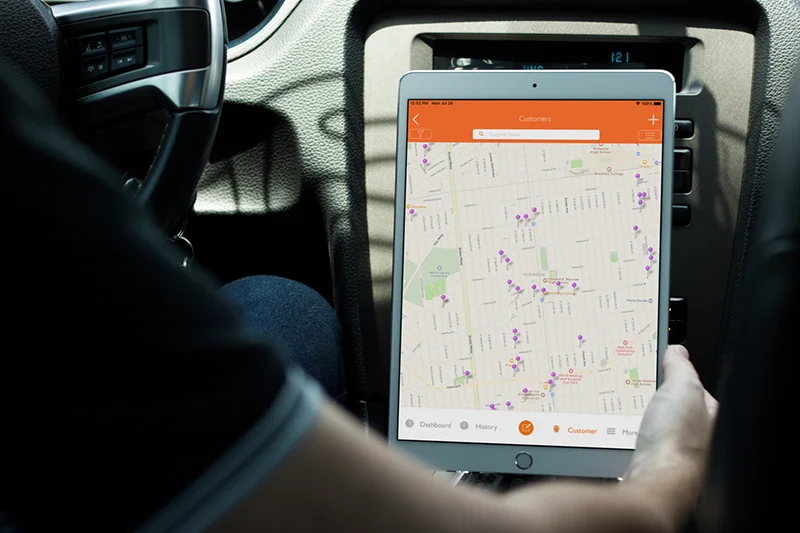 Key Features In Direct Store Delivery
Learn how our direct store delivery (DSD) software can automate every step of the sales process for your wholesale B2B, removing the potential for human error or lost revenue. 
Mobile Invoice Management
 Our custom template creates convenient invoice profiles for each customer you're working with, including their order history, and past sales data. Once payment is required, due dates with reminders will be set for both you and the client, allowing precise tracking with automated receipts. 
More On Mobile Invoicing
Mobile Payment Processing Technology
Increase sales flexibility, create upselling opportunities, and lower your operational costs. Give drivers or sales reps the option to verify and collect payment for goods on the spot, without following up with an invoice. Paying digitally also saves drivers from having to transport large amounts of cash from deliveries. 
Pricing Control
24/7 open access to your pricing structure is essential. We offer immediate control over your prices for changes at an individual level, or across the inventory. Set adjusted price levels according to routes, negotiated deals, or incentivized promotions. 
Route Delivery Compliance
Guarantee drivers stick to efficient, pre-planned delivery routes with GPS sales rep tracking, invoice submission locations, and time stamped activity. Our app will track deliveries between each stop to check for fluctuations in inventory, giving you a final count at the end of the day, maintaining efficiency. Look over your entire fleet in real time, with exact projections.
More On Route Accounting
Inventory Management
Keep warehouses manageable from your phone. The lengthy inventory check-in process between warehouse and driver can add up for your business quickly. Our DSD software tracks real-time inventory changes throughout the day, eliminating clumsy logistics and human error from the equation.  Each warehouse will be audited and counted for at any point in the day, allowing peace of mind regarding products. 
Proof Of Delivery (POD)
Optional signature capture for client records, and GPS coordinates for yours. Field sales reps can easily print a receipt and email the signed invoice once completed, instantly creating a permanent paper trail. 
Regardless of the activity or task, humans make 3-6 errors per hour
. 
Warehouses are one of your biggest investment expenses, and deliveries are responsible for your profits. Statistically, even smaller day-to-day errors, or running at anything under 100% efficiency eats away at your revenue stream.

Don't leave profit up to chance. Make sure you're getting the best ROI with reliable automation from DSD software.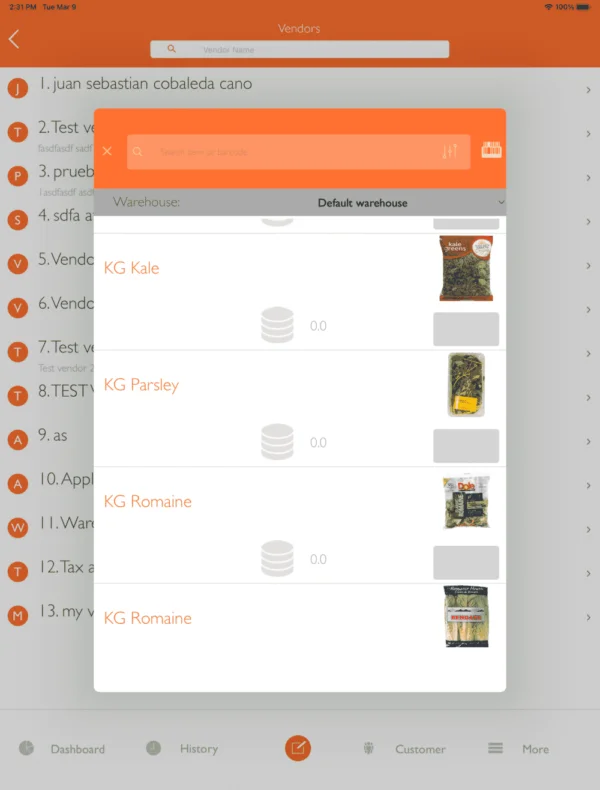 Start Benchmarking FOr your Sales
How Does DSD Software Support Sales Growth?
The more a business relies on manual data, the greater the openings are for human error: increased overhead, misplaced product, and loss of revenue due to time management. As a wholesale distributor, you're throwing money away by not implementing DSD software to set longterm goals you can build on across your sales routes.

Without organized tracking and data supporting your distribution process, you have no way of knowing how to scale goals, or where the benchmark is for efficiency. We want to help you create a streamlined process your clients can rely on, building trust and legitimacy through route optimization and real-time GPS delivery tracking.

You'll feel secure in your supply chain knowing auotmation has eliminated wasted costs, and you have an overhead view of your operations available at any time. 
Read more about our Field Sales App
 Maximize DSD Distribution Potential For Your Routes
Let our custom DSD software automate the hundreds of delivery routes your drivers and warehouses will be expecting, saving on time, money, and manpower. Our direct store delivery solutions can be scaled as small, or as large as needed, tailoring it to your company's present sales, while having the width to adjust to future growth.

The app is simple and intuitive enough for any driver to be able to access its data and reporting without instruction, but if complications arise, feel free to contact our support at any time! One of the things inSitu Sales is best known for is our thorough customer srvice, and our constant updates on a monthly basis to add improvements, further customizations, fix bugs, or even input suggestions we've received.