Sales Order App For QUickbooks, SAP b1, and Fishbowl
Sales Order Taking App For Reps And Drivers
Boost sales through dynamic, customer-centered software. Our mobile order taking app allows reps to; display products on an interactive digital catalog, access customer purchase history to configure re-orders or favorites, or uniquely tailor their purchase with custom pricing and inventory lists. 

Upgrade your sales channel's ROI at the source by forming lasting buyer relationships as a distributor with an inclusive field sales app. 
Start Your 14 Day Free Trial
Book Your Free Demo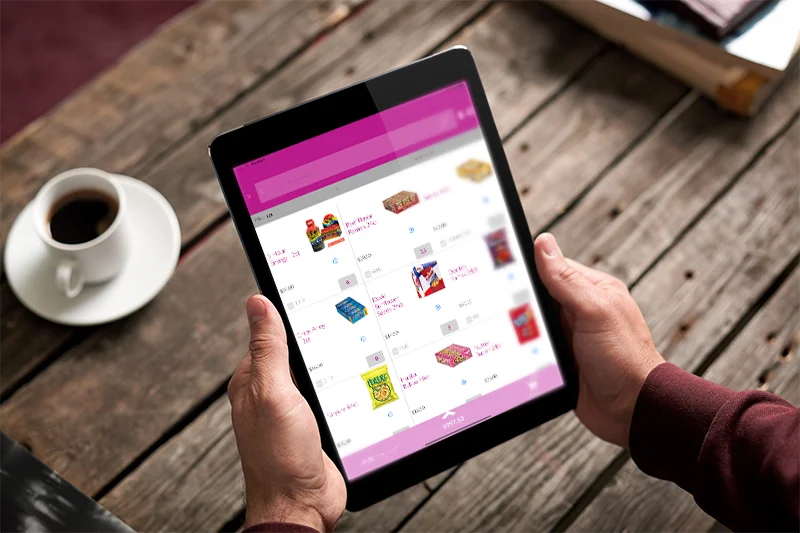 Flexibility That Fits Your Unique Sales Orders
Every distributor has unique needs for their sales orders, so why compromise when reps know their clients better than any software? Our mobile ordering app gives your reps the full control and flexibility needed to make the sale.
A Few Of The Main Benefits For Sales Reps 
Here are some of the broader, more general utilities our app can be used for in your business. Still not quite enough for your team? Book a guided demo where we will be able to answer your questions and find more specific uses for your team. 
Omnichannel Ordering
Can be accessed on iOS, Android, or on browser. However it's viewed won't alter your products' presentation.
Customer-Centered Catalog
Prioritize sales by custom tailoring your catalog to fit different buyers' interests. Create and assign custom pricing and inventory lists to target specific customers, or use lists to run promotions and discounts as incentives.
Instant Sync With Accounting Software
Whether you're using QuickBooks, SAP Business One, Fishbowl, Epicor, or Xero, your back office ERP software will be updated instantly upon sync. 
Offline Functionality
Reps can freely take sales orders without internet connection, which will all auto-sync and complete once online connection is restored.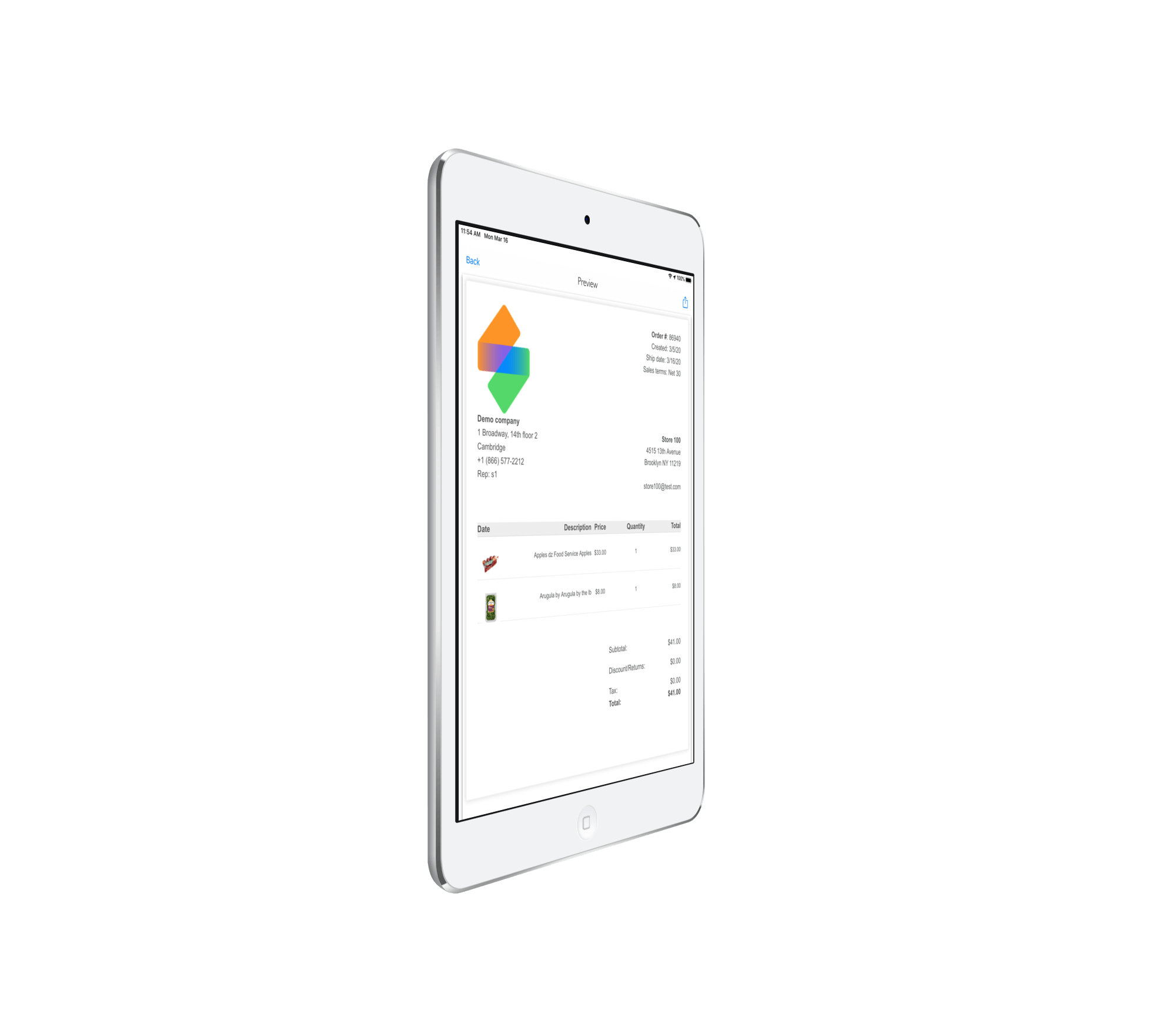 Fully 

customizable templates

 and automatic email notifications

Create templates for mobile printers, full letter size printers or PDF to be sent by email.

Supports 2in, 3in, 4in mobile printers and more.

FREE TRIALSCHEDULE DEMO
Detailed product information
Access 

price lists, inventory, and history

 data.
Drive better negotiations

Whether it's your truck inventory or multiple inventory sites, inSitu Sales provides real-time access to product availability.  Custom price lists for your customers are loaded automatically from your accounting software or ERP.
Power your business with the best field sales order app
No more calls to base to check inventory or ask for order forms. With InSitu Sales, your field sales team can easily enter, modify, and submit orders to your specifications – with native compatability with QuickBooks, SAP B1, and Xero. Streamline your business operations today!
SIGN UP FOR A DEMO
InSitu Sales makes outside sales easy
Our simple invoice app for Android and iPhone makes it easy for field sales reps to send in orders, check stock, and collect signatures – all from one easy location. We make B2B outside sales simple.