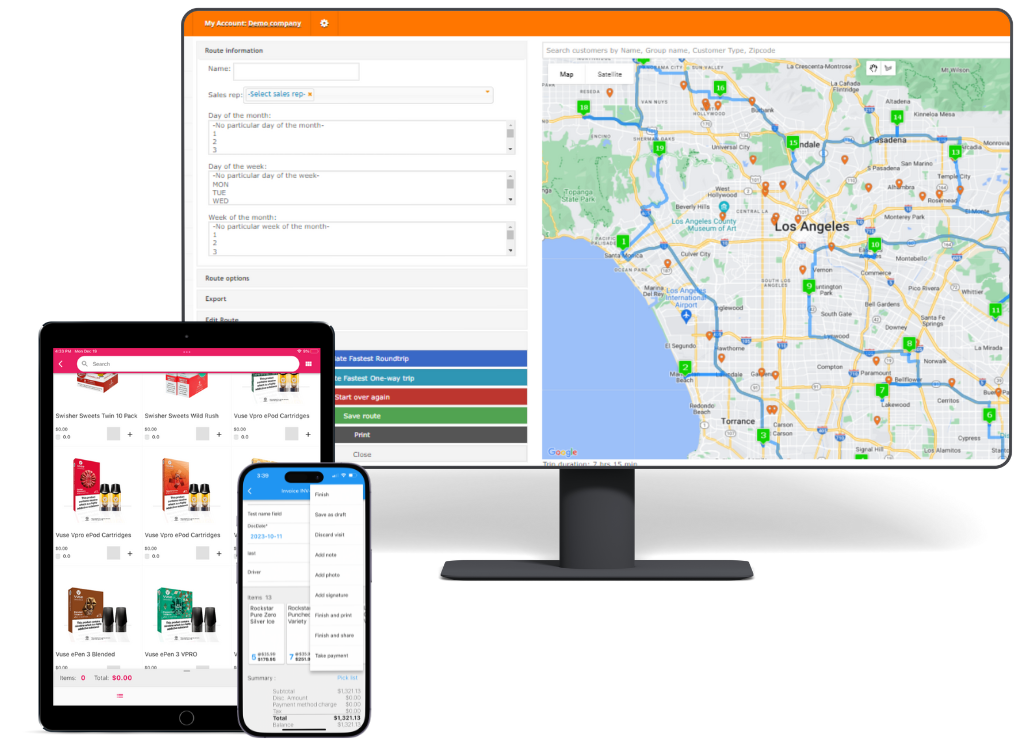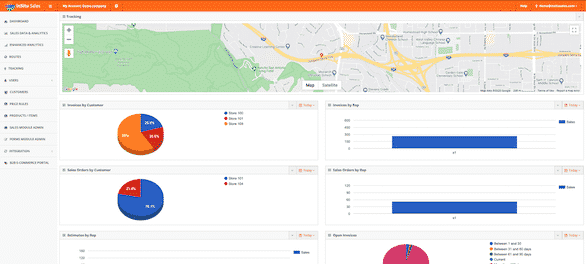 Mobile App Features For Field Sales Reps
inSitu Sales maintains a focus on assisting wholesale distribution sales reps with field sales operations from start to finish.
Guide Reps Through Either Pre-Sales Or DSD
Our features can assist field reps through any transaction or order cycle, whether pre-sales, or DSD. Settings and functions can be personalized and assigned to reps at a granular level as well.
DSD Route Accounting
Use optimized routes assigned to reps by admins to emphasize speed and revenue, while minimizing total costs and human error.
Print Mobile Invoices Or Send As PDF
Create invoices that can be printed or emailed as PDF. Use customer info to automatically create a custom template in seconds.
Take Mobile Orders
Take orders with a user-friendly product catalog that allows barcode scanning and tracks purchase history by product, brand, and location.
Process Mobile Payments
Accept payments electronically with credit, Stripe, or Authorize.net. Receipts can be printed or shared.
Admin Site Features For Sales Managers
Use the inSitu Sales admin site to manage the data and lists your reps can access, and monitor operations with an overhead view at any time.
Keep Sales Teams Accountable And Efficient
Sales managers require software that can simultaneously help them empower and guide their reps to complete sales operations as intended, while also allowing insights into their workflow to maintain accountability.
Microzones
Set microzones to segment key sales territories you'd like to set added focus on. Any customers in the territory are added to a list.
Live GPS Tracking
Monitor reps' progress on routes, with bullet points noting a start point and end point, and color coded sections marking timelines. Updated live in real-time GPS.
PDF Product Catalogs
Set personalized PDF product catalogs for download using any available price lists or category filters to create a unique product offering, arranged to your preferences.
Enhanced Analytics
Build customized reports for specific reps or your team, across any range of dates to chart popular item purchases, customer frequency, and invoice collection.