More flexibility for Distributors
Pre-Sales App For Faster Orders
Collect mobile orders and build quotes with a pre-sales app that guarantees faster, and error-free creation.

Manage fully personalizable lists for pricing, products, and customers while in the field, all from your mobile device.
FREE 14 DAY TRIAL
BOOK DEMO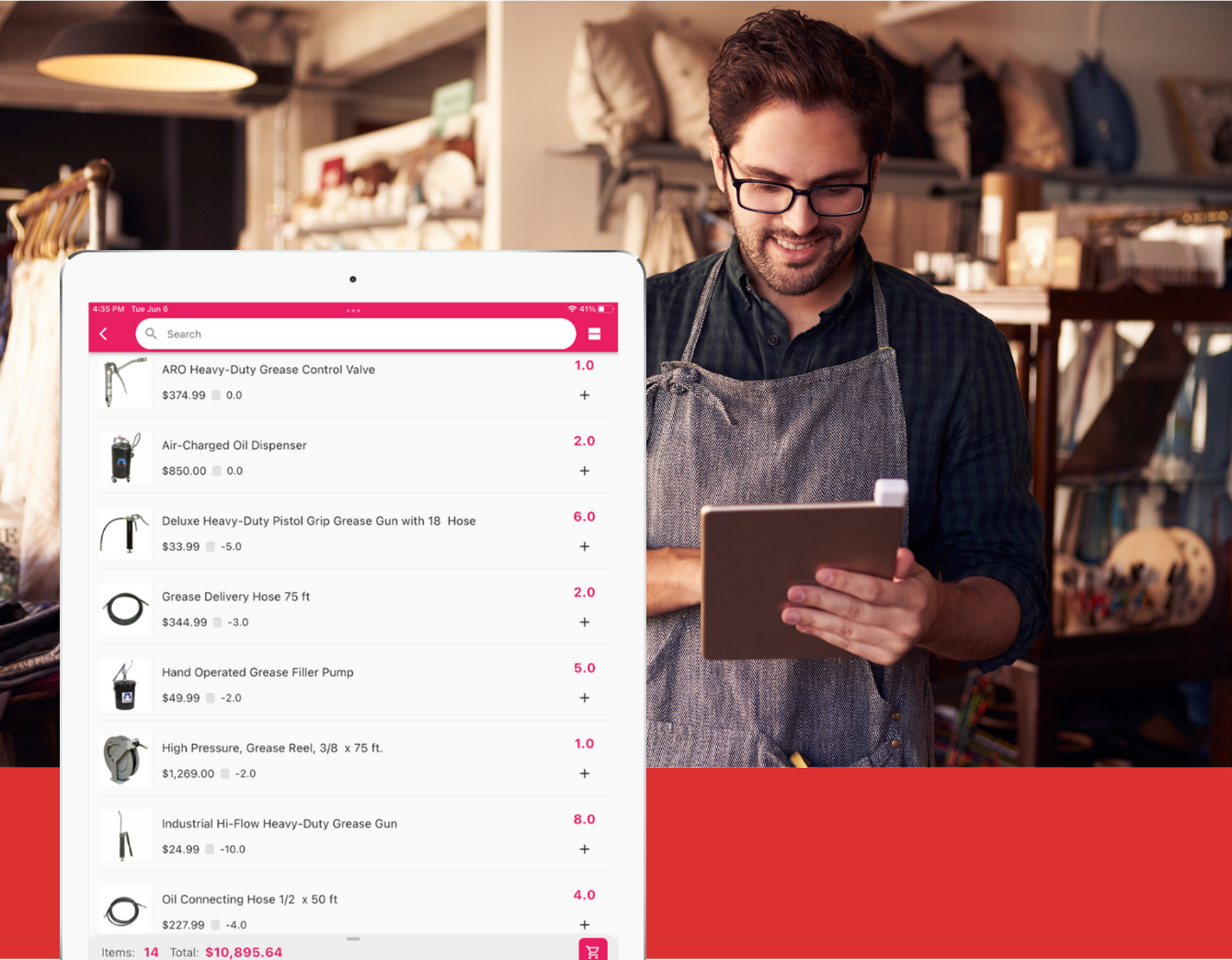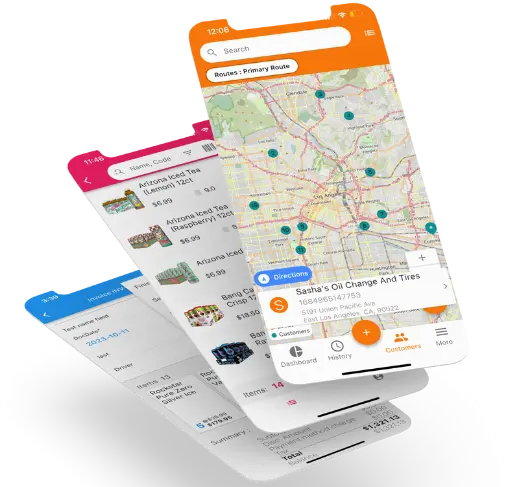 Download Our New 2.0 Version!
– Enjoy improvements made to both UX and UI
– New filter options for products and customers
– Routinely syncs data every 30 seconds automatically
– Clock in / Clock Out options for reps
– New forms module for surveying

…and much more!
App Store
Google Play
An Order Taking App Specializing In Wholesaler Needs
Create more accessible orders for reps, and build lasting buyer relationships as a distributor with an inclusive pre-sales app fitted for your industry's unique needs.
Take Orders On Demand, At Any Time
Record orders in person, then sync them with the admin portal to create a completed sales order whenever internet connection is established.
Product Barcode Scanning
Scan barcodes to complete warehouse pick lists, or to quickly lookup products in your catalog.
Customer-Centered Catalog
Create and assign custom pricing and inventory lists to target specific customers, or set promotions and discounts as incentives.
Save Full History Of Customer Orders
Any sales interaction (orders, quotes, invoices, etc.) is recorded on our app and appears on each customer profile, as well as a general history tab containing activity for all customers.
Offline Functionality
Our apps don't rely on internet connection to function. Any work you do is automatically saved, and will sync when connection is re-established.