DIRECT STORE DELIVERY (DSD) SOFTWARE
DSD Software For Optimizing Distribution
Our dsd software removes manual error in logistics and builds optimized sales routes for distributors' reps.

Reps can use mobile invoicing with bluetooth printing capabilities and track inventory in real-time, while admins can track sales reps with live GPS along their routes.
FREE 14 DAY TRIAL
BOOK DEMO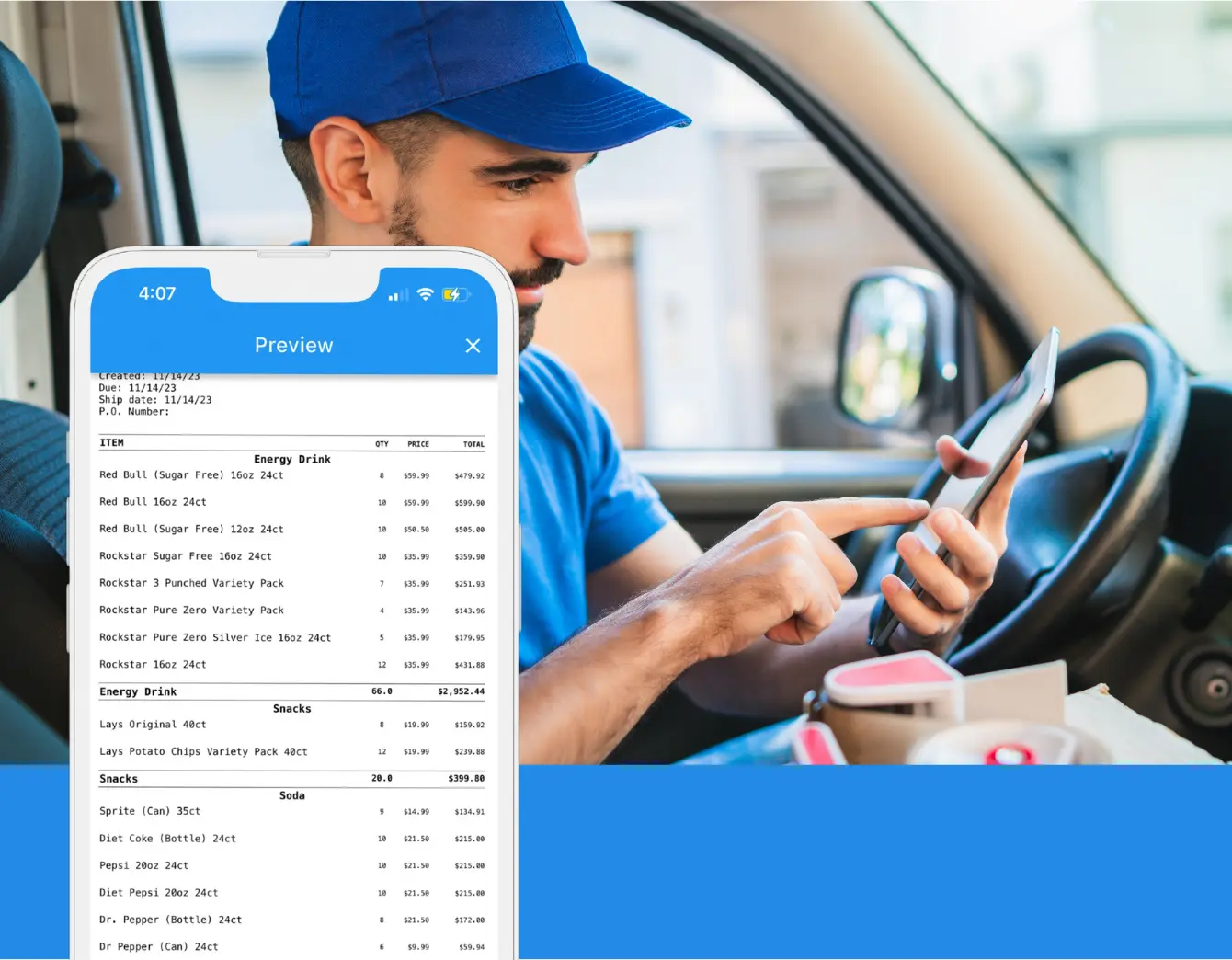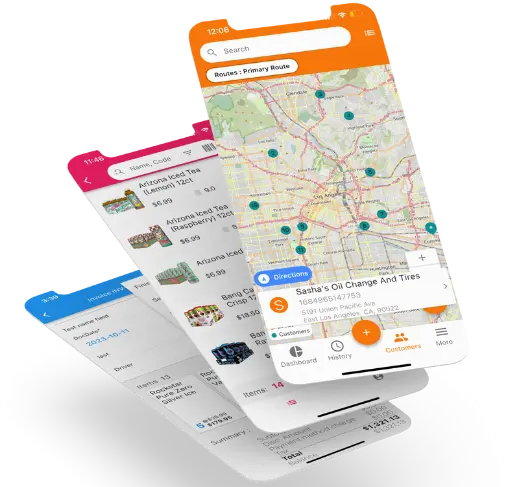 Download Our New 2.0 Version!
– Enjoy improvements made to both UX and UI
– New filter options for products and customers
– Routinely syncs data every 30 seconds automatically
– Clock in / Clock Out options for reps
– New forms module for surveying

…and much more!
App Store
Google Play
DSD Sales With Scalable Software
Eliminate manual data entry and human error by importing products and customers from ERP such as QuickBooks, SAP B1, Epicor, or Odoo.
Key Features In Direct Store Delivery
Our system is tailored to improving key metrics for your sales team while minimizing loss of revenue from wasted overhead, misplaced products. inaccurate billing, and wasted man hours.
Mobile Invoicing With Printing
Set templates that can be used in the field to print mobile invoices on bluetooth printers such as Zebra or Bixolon, and collect electronic signatures.
Optimized Route Management
Assign optimized sales routes by automatically geocoding customers' addresses for improved time between stops, and reduced mileage.
Live GPS Tracking In Realtime
Live GPS tracks sales reps along routes marking time stamped start and end points, time spent on each route, and last known location.
Mobile Payment Processing
Integrate with Stripe or Authorize.net and receive partial, or full payments in cash, check or by processing credit cards with swipe/key-in.