Downloadable Ordering App Fitted To Your Brand
A Whitelabel B2B eCommerce App For Wholesalers
Requires Valid B2B eCommerce Portal License
A customer-facing whitelabel B2B app with customizable branding for your company. Directly connect buyers with the products they want through a carefully tailored eCommerce experience on mobile devices.

Features include digital product catalogs, custom inventory and price list management, detailed filtering options for thousands of products, and custom invoice templates with secure payment gateways. Pricing is $100/month and offers unlimited downloads to your customers
Call Us For Setup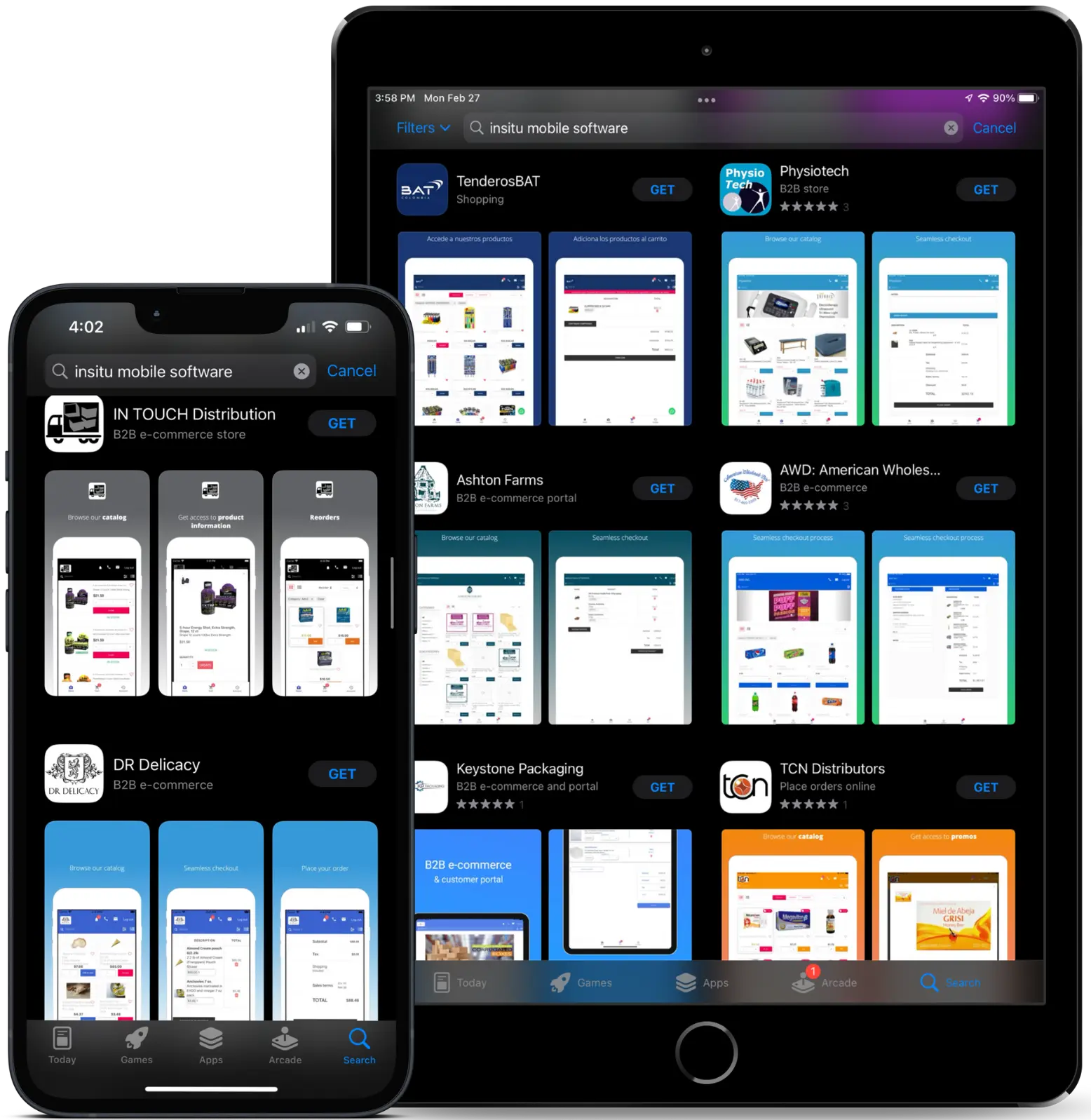 App Features To Drive Online Sales
Having your app downloaded directly onto your customers devices maximizes accessibility and communication for sales incentives.
Push Notifications
Send out alerts or notifications from your portal to pop up on customer's phones through the app. Notifications are more direct and have better click through rates than email.
Inventory And Pricing Management
Add your customers to specialized inventory and pricing lists to determine what products and prices they're able to see when they open the app.
Secure Payment Processing Gateways
Use payment gateways such as Stripe or Authorize.Net, and design an automated order checkout process, optionally requiring approval.
App Features That Add Value For Customers
A key use of our whitelabel eCommerce app is leveraging its helpful features to keep customers in the pipeline. Understanding the primary barriers for repeat orders is vital for distributors who may not have reps in active communication with customers.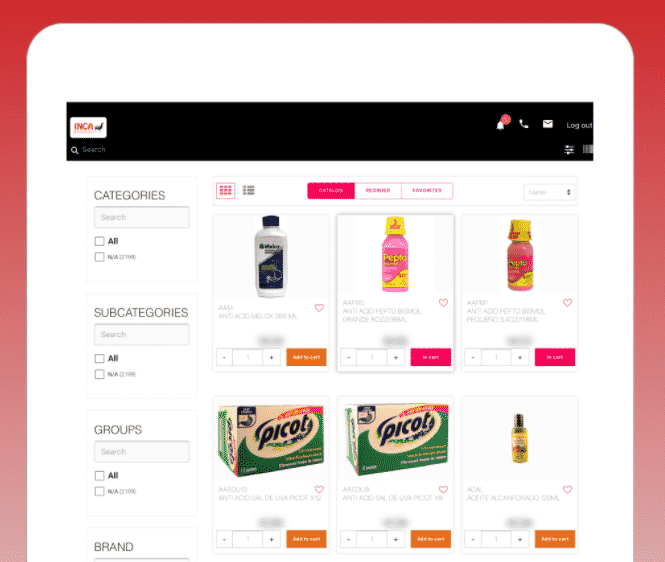 Filtered Mobile Orders
Allow customers to create quick orders from their phone with different filters for precise user friendly browsing. Supports typos and variations of products in search for matching.
More On Order Taking App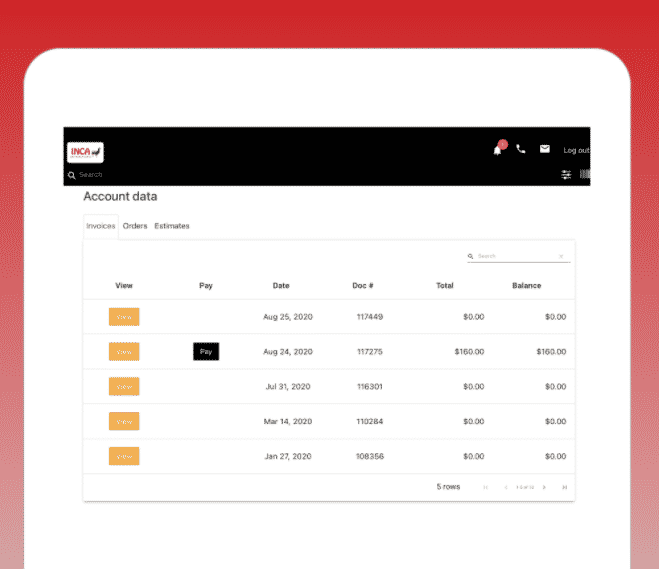 Review Order History
Help customers keep track of invoices waiting on either full or partial payment through the order history, and allow safe, secure online payment.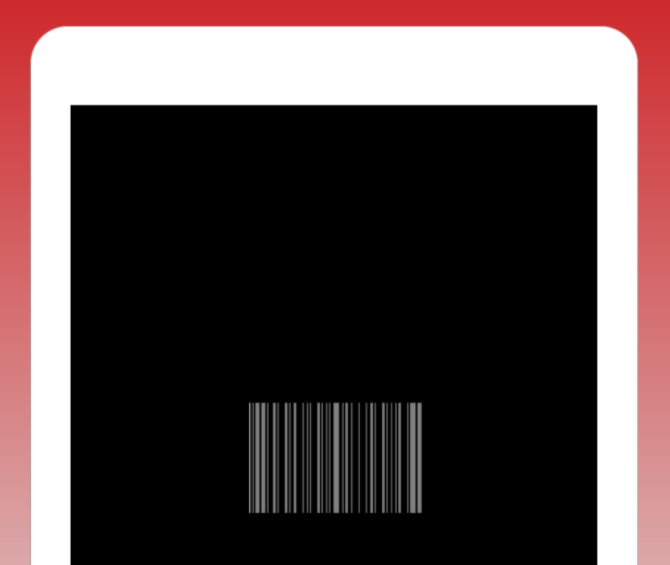 Scan Product Barcodes
Let customers scan your products' barcodes off shelves to instantly bring up the items for convenient restocking orders. Scans barcodes in several formats, including EAN, UPC, and QR.
Omnichannel ecommerce for better engagement and visibility
A Whitelabel App Managed And Updated Through Your B2B Portal
With sync integration between your B2B portal and whitelabel app, you only ever have to worry about making changes on the portal.

Create an inclusive omnichannel sales approach for your customers by making your digital product catelogs and online order entry accessible for desktop and mobile.

Ensure the best ROI possible for your eCommerce sales through stronger brand visibilty and engagement with an app made specifically to reach your customers.
More About B2B Portal