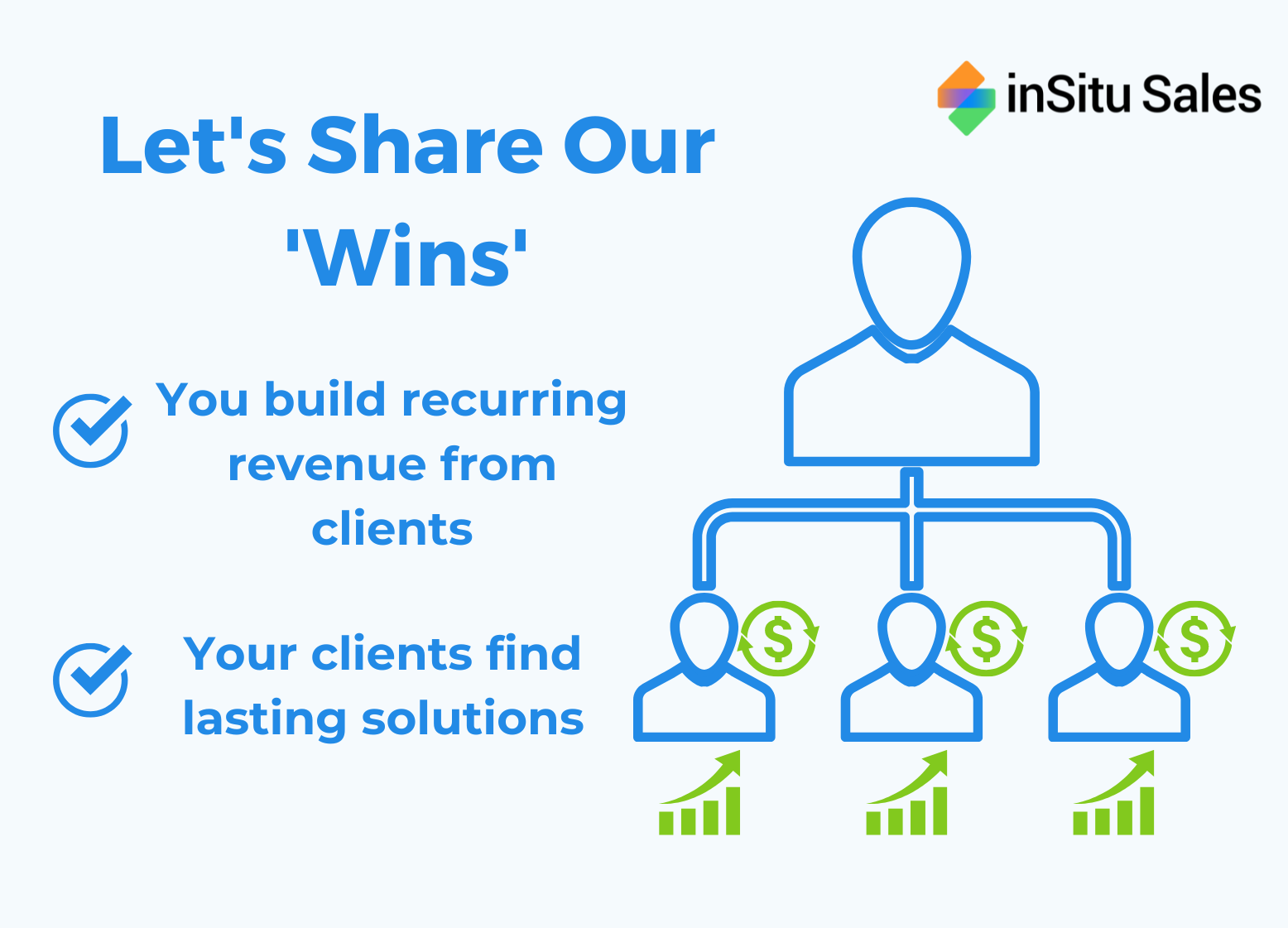 Software For Mid-Market Wholesale Distributors & Manufacturers
Earn Monthly Revenue As A Referral Partner
Build a mutually beneficial partnership with inSitu Sales that emphasizes your clients' growth using top-rated sales software specialized for distributors and manufacturers.

Partners will earn 20% of monthly revenue from all referral subscriptions.
Join Partner Program
Partner Login
Why Partner With inSitu Sales?
We give you exclusive benefits, revenue sharing, and more. Get access to the most robust partnership program for DSD delivery and wholesale apps.
Direct Access
Get exclusive access to our marketing and sales team. We can work with you on content creation and inbound strategies.
Revenue Share
Two options to earn 20% on client spend

Revenue share subject to change
Most Scaleable ROI
Your clients will work with top-rated software built to cover essential sales functions, and at the best price point possible.
Specialized Industry Focus
inSitu Sales is one of the few solutions specifically built for wholesaler distributors and manufacturers, understanding their unique needs.
We're Excited To Partner With You!
Here's how
it works
We'll help you get started. Once you're on board, our team will make sure you're set up with everything you need!
SIGN UP
24/7 Support
Our team is available 24/7 to assist you and your clients with the inSitu Sales system
Marketing Support
Monthly meetings with our team for marketing and sales planning
Compatibility
inSitu Sales works with QuickBooks Desktop, QuickBooks Online, Xero, SAP Business One, or SAP R/3
Marketing Services
We work with your team to create effective marketing strategies to share inSitu Sales. We can help with content creation and inbound marketing tactics
Two Revenue Sharing Options
Bill your clients directly, or offer a 20% discount, with the flexibility to choose the plan most appropriate for each client. Either way, you reap the benefits of sharing the most powerful field sales app for wholesale businesses.
Traditional
20%
of per-user revenue
Available for monthly and annual plans
Simple to set up
Client self-service
Commission paid after billing
LEARN MORE
Reseller
20%
off each bill
Promo code for 20% off billings
Simple for your client
We invoice you, you maintain your client relationship
LEARN MORE