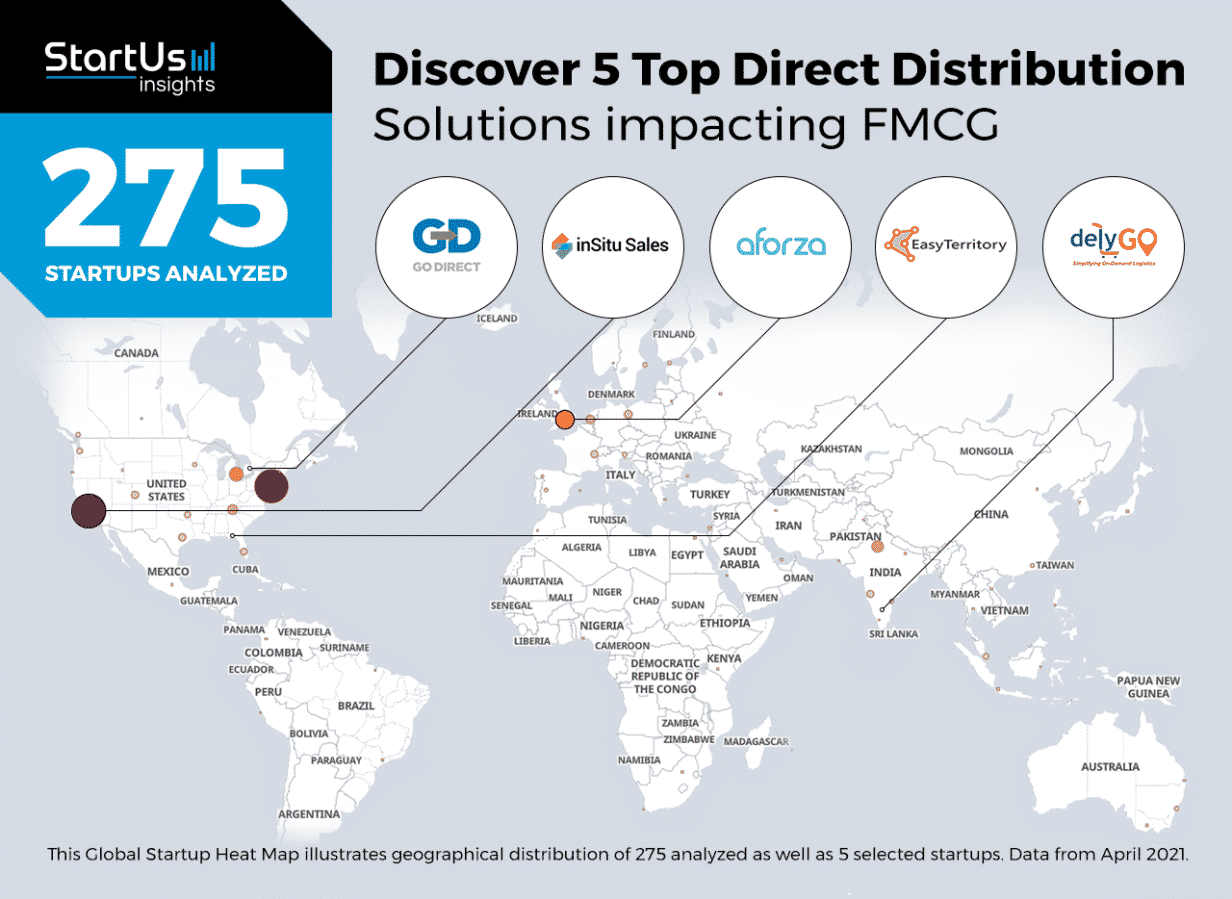 inSitu Sales Placed In Top 5 Direct Distribution For FMCG
inSitu Sales DSD software was recently rated one of the Top 5 Direct Distribution Software For FMCG by StartUs Insights, a research company focusing on studying innovation and trends in industries. We're noted as making it easier for FMCG distributors to switch to direct delivery as their primary means of distribution. This is a claim shared by many of our competitors as a key feature, however we take pride in guaranteeing our subscribers receive software tailored to scale with their brand's needs.
To test our products for yourself, we offer a 14 day free trial for everything here https://app.insitusales.com/inSituSignUp/register, and a free guided demo you can schedule with a specialist here https://insitumobile.agilecrm.com/calendar/requestademo.
What Is FMCG And Why Is It Profitable For Distributors?
What is FMCG? FMCG describes fast-moving consumer goods, which are products noted for high inventory turnover, and low cost . Often times the most common products under this term are foods, beverages, consumer electronics (cell phones and headphones), stationary, and cleaning products.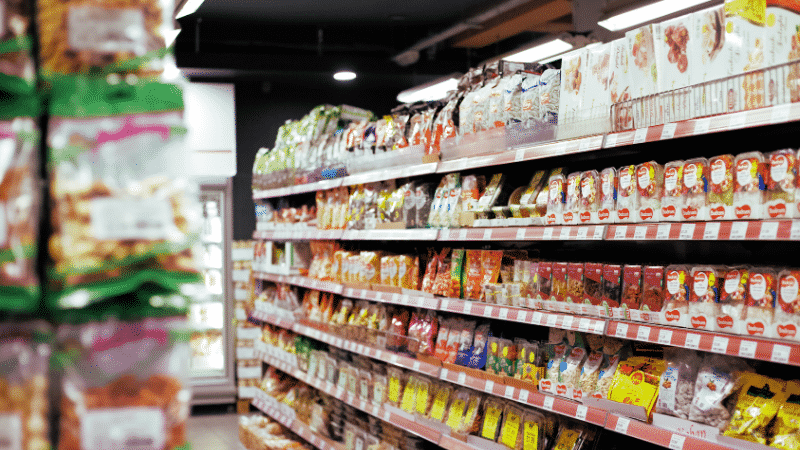 Understanding Our DSD Solution For Your FMCG Fleet
Our product optimizes direct store delivery for distributors by automatically reducing overhead costs through real-time GPS tracking, mobile payment processing, and route optimization for reps and drivers, as well as completely eliminating manual data errors through ERP (Quickbooks, SAP B1, Xero, and Excel) integration sync.
When positioning yourself in the consumer goods market, your company must be prepared to meet 'demand' in advance. This means putting your distribution in the best position to offer reliable and consistent restocking on schedule.
Some of the biggest reasons FMCG distributors might lose their clients to competition are inefficient routes, lost inventory, or improper tracking. Using our tools means not leaving any surprises for your customers, being able to meet exact time windows, provide updates, and ensure inventory organization between stops.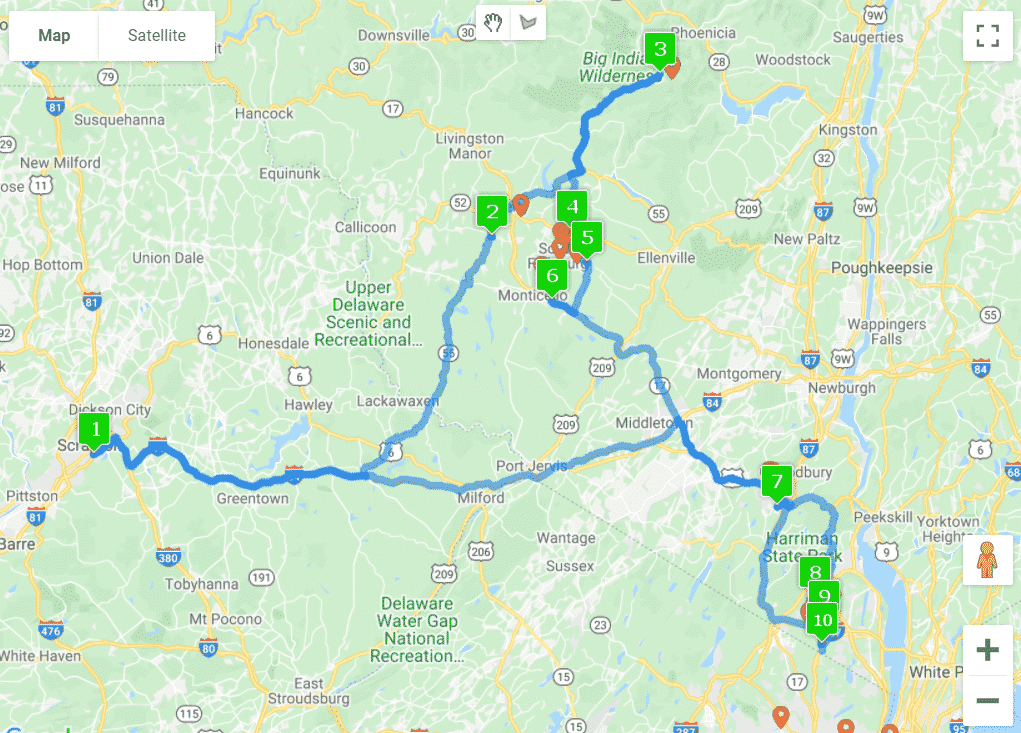 Sales Analytics To Track KPI Metrics On Goods
Outside of improving immediate distribution and route planning, businesses need to rely on benchmarking with KPI to both measure progress and influence future decisions. The FMCG industry is prone to rapid change and a need to understand where you're seeing the most gross profit, and which areas might be holding you back, or in need of improvement.
Our sales analytics software was created to help managers understand the entirety of their sales numbers, as well as how those factor into a bigger picture. An excellent use of our software would be to try to predict trends in advance using forecasting, as well as shift away from dying markets before seeing losses.
An Omnichannel Management Approach
Calling your sales operation 'omnichannel' means your company is dedicated to providing flexible accessibility through multiple different channels. Today's B2B buyers expect much more personalization from wholesalers, and as a result, are willing to compromise on fewer factors, especially when dealing with big box stores and retailers.
This means that a 'competitive omnichannel presence' requires building interactions around all of the various methods you believe customers will attempt to reach you through. In 2021, this typically means offering sales orders online in addition to the usual presence of reps.
B2B eCommerce For Your Storefront
By far the most crucial channel to focus on post-Covid will continue to be eCommerce, which is where brands can showcase efforts towards personalization best. Our B2B sales portal is built to prioritize a user-friendly interface that allows easy editing or updating to showcase specific inventory or pricing. For $80/month you can receive your own eCommerce centered portal to manage sales orders, which can then be built out however you like.
Our eCommerce software is unique in that you don't need to purchase upgrades to do what you want, hire a developer, or have your team sit through lengthy onboarding sessions (although we do offer onboarding, and have received glowing reviews for our customer support team).
Another major advantage our portal has over platforms and marketplaces is that your products and pricing can't be publicly searched by competitors. Only clients you give your portal link to can find your catalog.
The main focus was always to make sure wholesalers and distributors would be able to transition into eCommerce with ease, carrying over as much of their current business model and sales techniques as possible.
Service Customers With Your Own Custom B2B Sales Order App
So much of the competition in the eCommerce market is based around which provider has the larger budget to invest in flashy, customized sales channels. Our subscribers can receive a similar offer at a more reasonable price with our whitelabel B2B sales app, available on iOS and Android.
Whitelabel means that the app is meant to be rebranded and custom-fitted to whichever company subscribes to it. As our most personalized and customer-centric product, we require communication and cooperation from any companies interested in having us create their app, to best insure use in their market.
Collect orders, manage flexible payment invoices, let customers use barcode scanners for fast checkout and restock, and create an easily managed line to buyers. Check out the listing for one of the newer B2B app's we've made for In Touch Distribution on the Google Play store!
If you're interested in having us develop an app for you, pricing is just $100/month. Call Now!