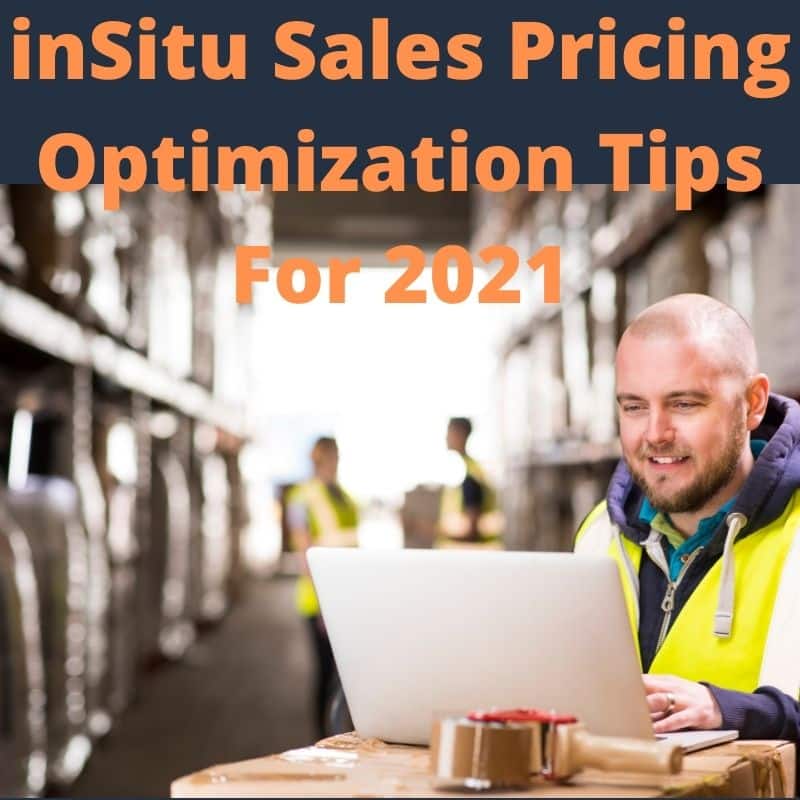 How Pricing Optimization Can Save B2B Sales in 2021
The importance of structured pricing is often overlooked, but that's exactly why pricing optimization has become a point of interest for AI and market trend research. During Covid, many businesses found maintaining previous sales orders and establishing a stronger presence than competition complex. Most distributors and manufacturers have never needed to engage in much marketing or promotion, as leads were longer lasting, and operations were consistent.
A study by Marketo found most B2B won't contact sales reps until 50%-70% of the buying process has already been completed. This is crucial, since if your reps aren't a major part of the early decision process, what will the first factors considered be?
Think back to what we reported previously while talking about B2B eCommerce Statistics in our last blog. One of the primary points emphasized when discussing the importance of a B2B portal presence, was the need for improved customer experience, and personalization when buying.
One of the most direct and meaningful ways to develop both at once are through price management. Businesses are just as cautious and uncertain as consumers now when it comes to spending. Because of this, we have to assume pricing optimization is one of the primary concerns in the customer experience.
Enable released a study with 4 major statistics:
83% of companies reported supply chain disruptions due to Covid (with 30% of that number reporting severe effect, or no sales)
64% found challenges with their current deal management process.
56% expect to be renegotiating their deals.
47% saw revenue decrease between 10-80%.
What Is Price Management?
Before looking at 'optimization', it's important to understand what the figure we're managing is. Price management boils down to using updated information on market trends to make decisions on how to best adjust pricing to fairly meet supply and demand.
The final number shouldn't be something hastily thought of because it sounds appealing, as it's still very possible to lose money or alienate buyers if your pricing isn't measured properly. A good pricing strategy will be beneficial to both you, and your customer, without compromising the best interests of either party.
Potential Pricing Errors
Misaligned market pricing – When businesses aim for 'competitive pricing,' it typically means prices will correlate with the market's trends. Failing to adapt to a changing market means giving money away underselling products, or chasing buyers off with overly aggressive rates.
Inconsistent pricing – Making sure your prices match across all media and distributors is vital, especially if you're utilizing omnichannel distribution. Aside from the internal disorganization this causes, it creates damage to your professionalism, your customer relationships, and breaks trust in future purchases.
Inefficient pricing practices – Some distributors haven't yet defined a clear and persuasive method of setting prices across their categories. A lack of pricing strategies shows, and it doesn't result in a stable supply of inventory.
This is why granular data access can be vital in making decisions around pricing. By viewing sales at a granular level, we can help you understand which product categories need to be moved up or down. At inSitu Sales we offer 4 primary methods you can use with our price optimization feature.
Custom Pricing Lists
As we've discussed before, personalization is a huge factor in brand loyalty and customer experience, and allows you to build longer lasting buyers. Use your customer purchasing history to form various custom pricing lists.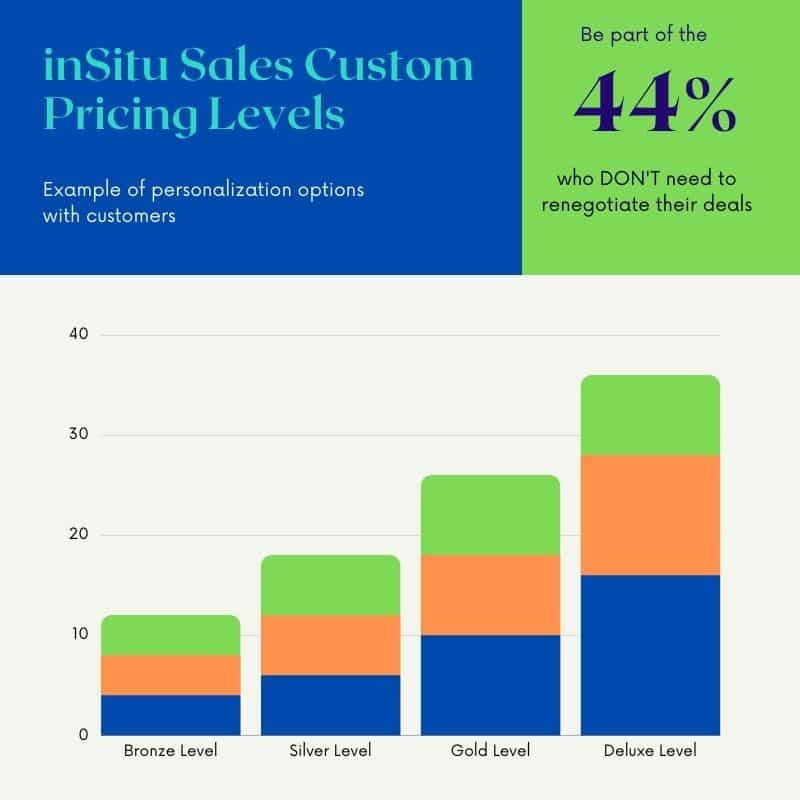 Set as many levels with custom discounts as needed, then have either managers or field reps assign them to the appropriate customers. Personalization through pricing levels offers incentive, and a program which will motivate buyers to stay with your company for future returns.
Volume Based Incentives
Naturally, you'd always want to sell as much of your product as possible, and buyers would like to be able to reliably buy as much as they need at once. To accomplish this, we need to look beyond discounts by product, and create a new offer around around the units as a group.
Volume based incentives in our pricing management tool allow you to offer the company an added bonus (either free units, or a percentage discount) for a larger volume of units purchased, similar to a volume rebate.
If your buyers are hesitant about spending, or weary of increasing supply costs, this is an excellent way to revive interest in bigger sales. The added bonus to your company includes simpler logistics, and more money back to your production at once.
Profit Markup
Profit markup guarantees your prices will be adjusted according to what you need to secure an exact percentage of gross revenue off of sales. Simply enter in a percentage you'd like to achieve, either overall, by category, or by product, and prices will be automatically adjusted to reflect this.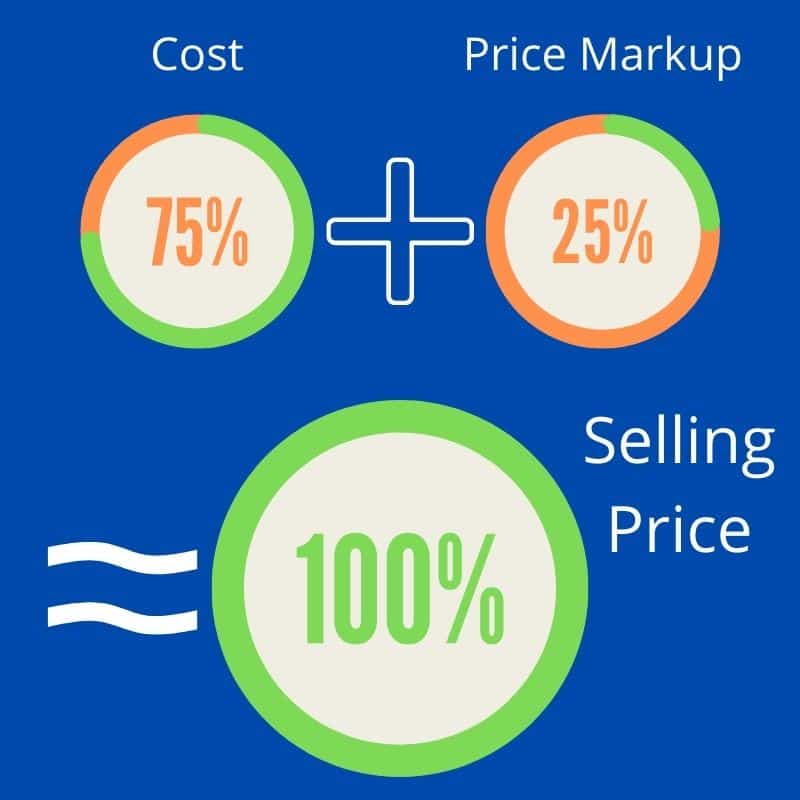 With changing prices and market trends, many businesses are shocked by how much they can actually afford to lower their prices without effecting profit. For companies that don't actively review purchasing data, this could be a potential discount right in front of them that they're missing.
It might not be as flashy or promotional as the other two, but it guarantees you're charging your best possible rates while making the designated profit. This feature is useful for teams that don't want to manually edit their pricing levels, and prefer to have automation.