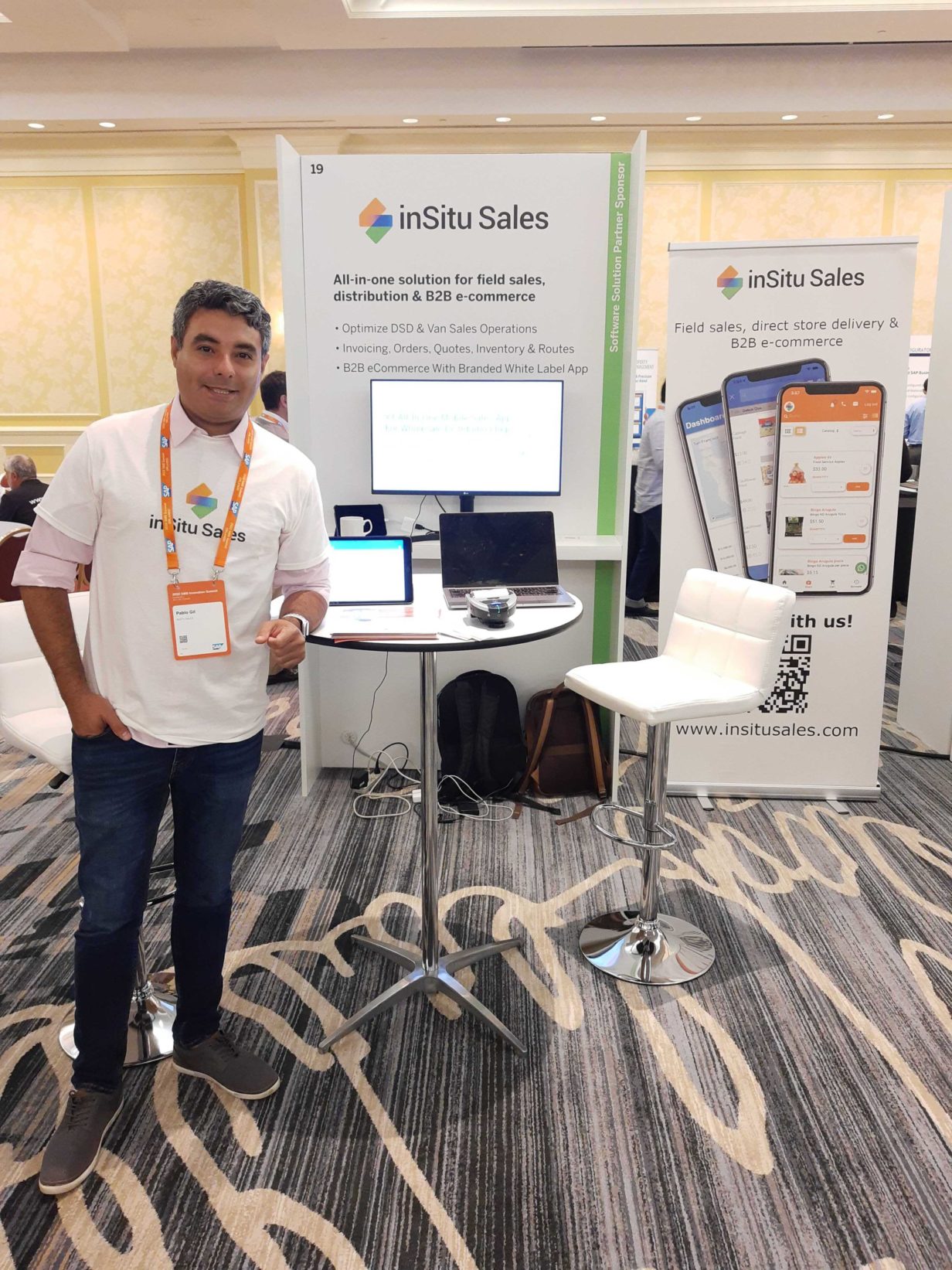 Visit inSitu Sales At The 2022 SMB Innovation Summit
inSitu Sales is proud to announce its attendance for the first part of the 2022 SMB Innovation Summit hosted in Orlando, Florida from May 24-26 as a SSP Sponsor at booth – #19. The SMB Innovation Summit is dedicated to connecting small-medium businesses and advising them on how to grow in their field whether through better practices and education, or useful software that can boost efficiency. This will be the first time this summit has been planned again since Covid started, and it was important for us to be there to offer SAP B1 users a game-changing software stack for wholesale distribution.
Our presence this year is to educate the market on the potential of our software that's rapidly emerging as a key player in the industry. From the beginning, we've positioned ourselves to specialize in servicing small-medium businesses that might need fewer licenses. When users are looking to switch from one of the more popular software providers, we've consistently exceeded expectations with a better fit.
inSitu has almost tripled in size over the last 2 years, so now is the best time to get locked in with our partner program before the structure or model changes. Let us walk you through some customer success numbers that prove we offer users the best ROI, the lowest cost to risk ratio, and optimization for the fastest order entry and delivery times. For all of the above reasons, we're a software that can truly be dedicated to allowing small-medium sized companies grow, or even scale operations with more licenses down the line.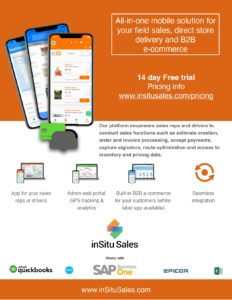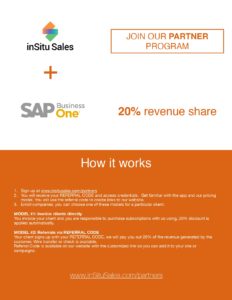 Our Partner Program doesn't use any restrictive contracts, and can be managed in different ways, as shown in the picture above. 
Sign up at https://www.insitusales.com/en/partner/
Receive your unique referral code and access credentials
Enroll companies using the code and credentials in 2 ways:

Invoice Clients Directly – Invoice your client then personally manage their subscriptions with us.
Referral Code – Your client signs up with the referral code and we pay you 20% of the referral generated.
Visit our booth – #19 for a demonstration on why becoming an inSitu Sales partner can give you access to some of the best route accounting and eCommerce tools on the market. Consultations and scheduling for 1-on-1's can be made there, but you can also contact us at support@insitusales.com for questions or reserving a time in advance.