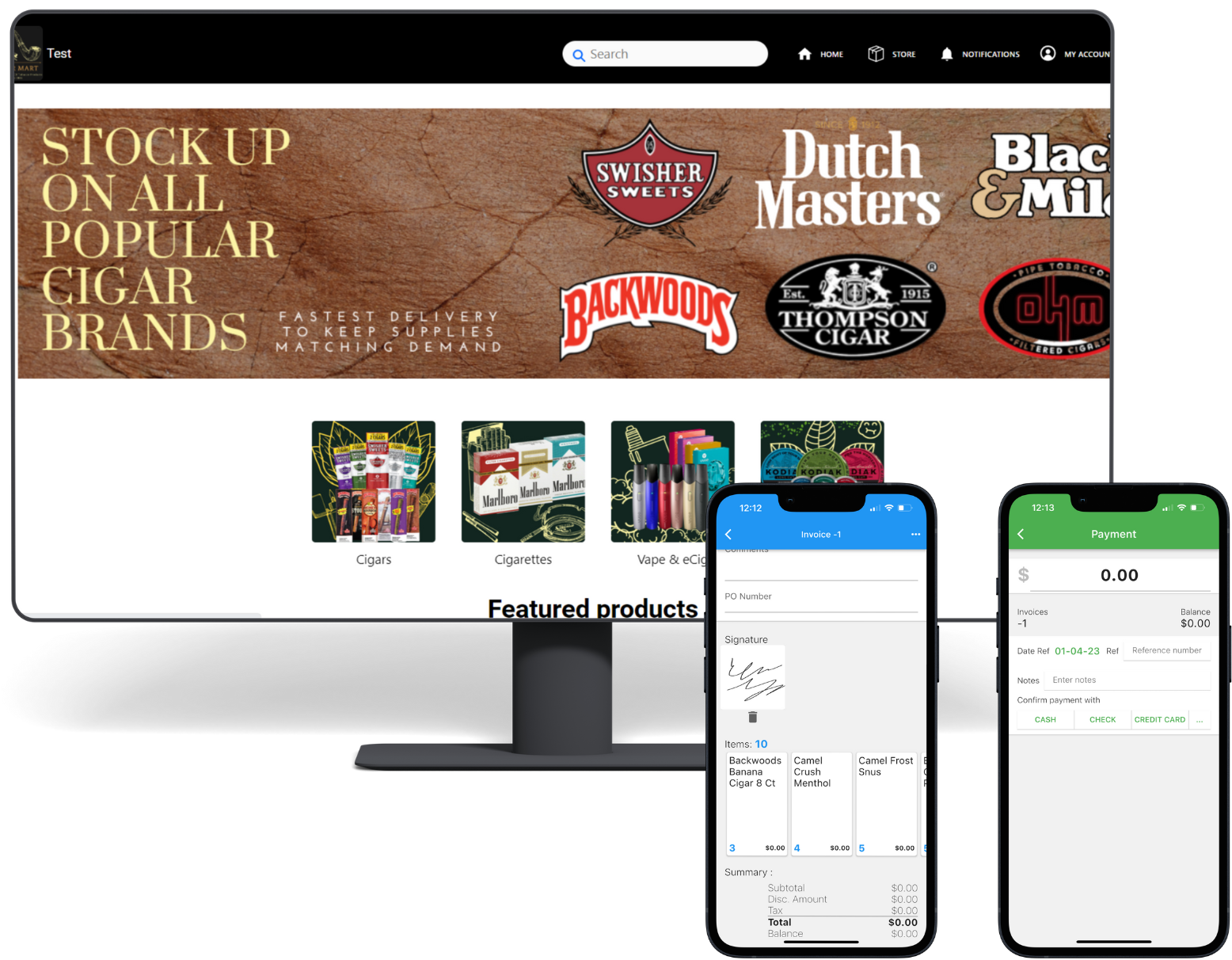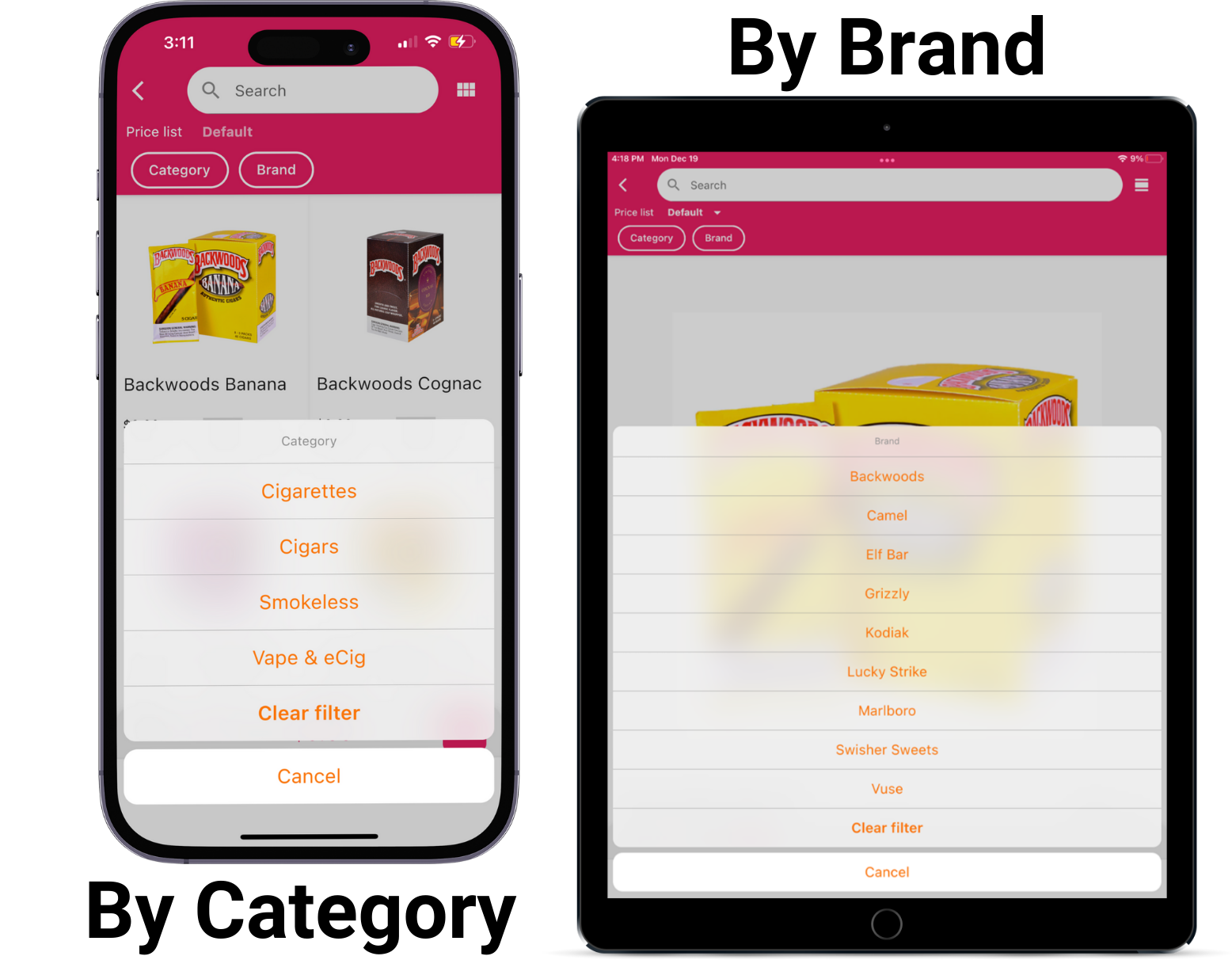 Simplify Product Selections
List Products With Segmentation & Filtering
Allow sales reps to take orders both faster, and more accurately. Give customers a tailored conversion path that only focuses on the products relevant to their interests. Currently, users are able to filter by Brand and by Category.

Faster navigation leads to faster conversions, and a much happier customer who can become a repeat buyer. Keep your processes simple, and keep the focus on the product.
Multiple Arrangements For Accessibility And Organization
Three Different Product Order Viewpoints
Find the product arrangement most convenient for each transaction. Our apps are meant to extent flexibility in how reps choose to highlight their product selections.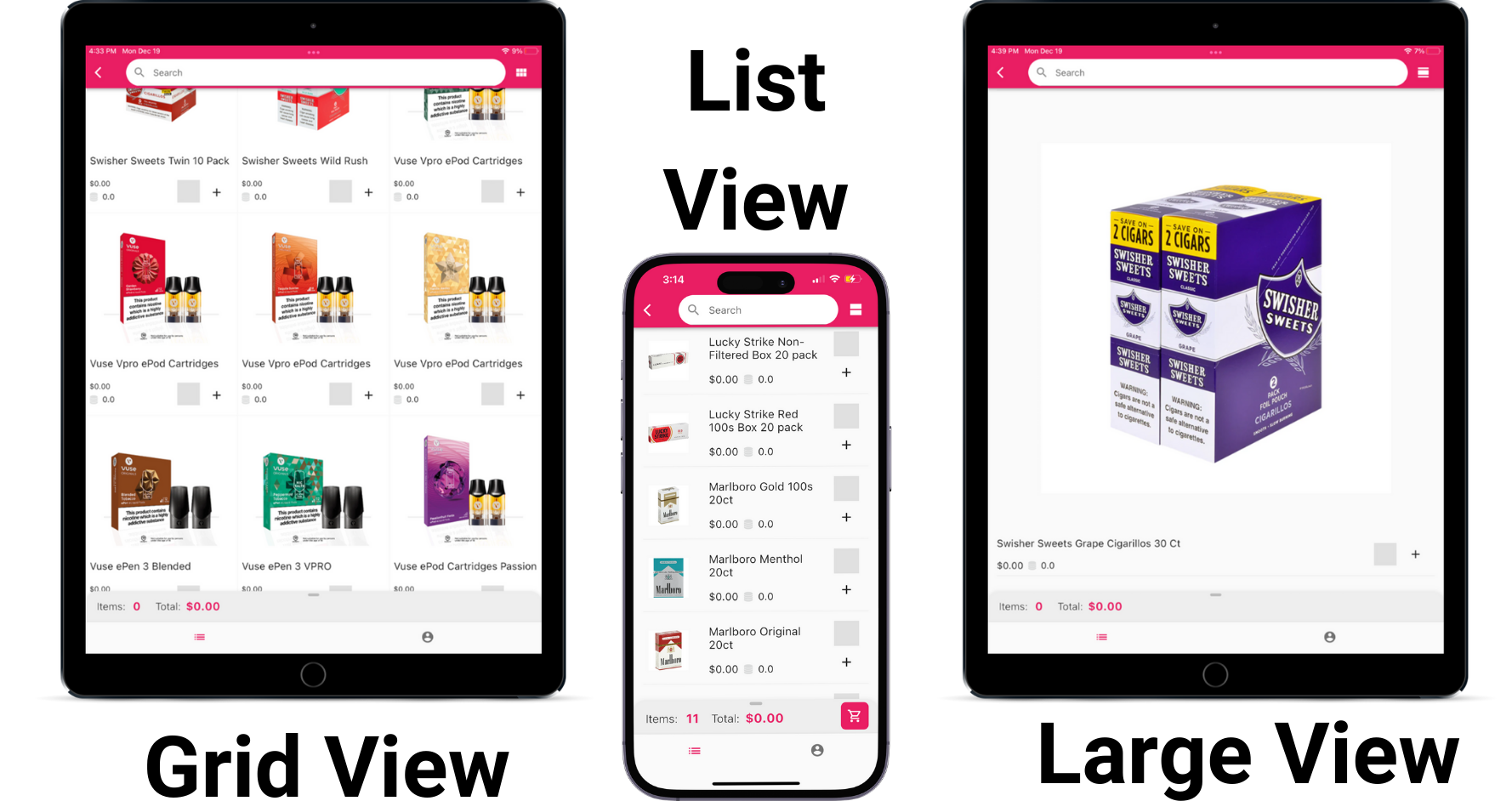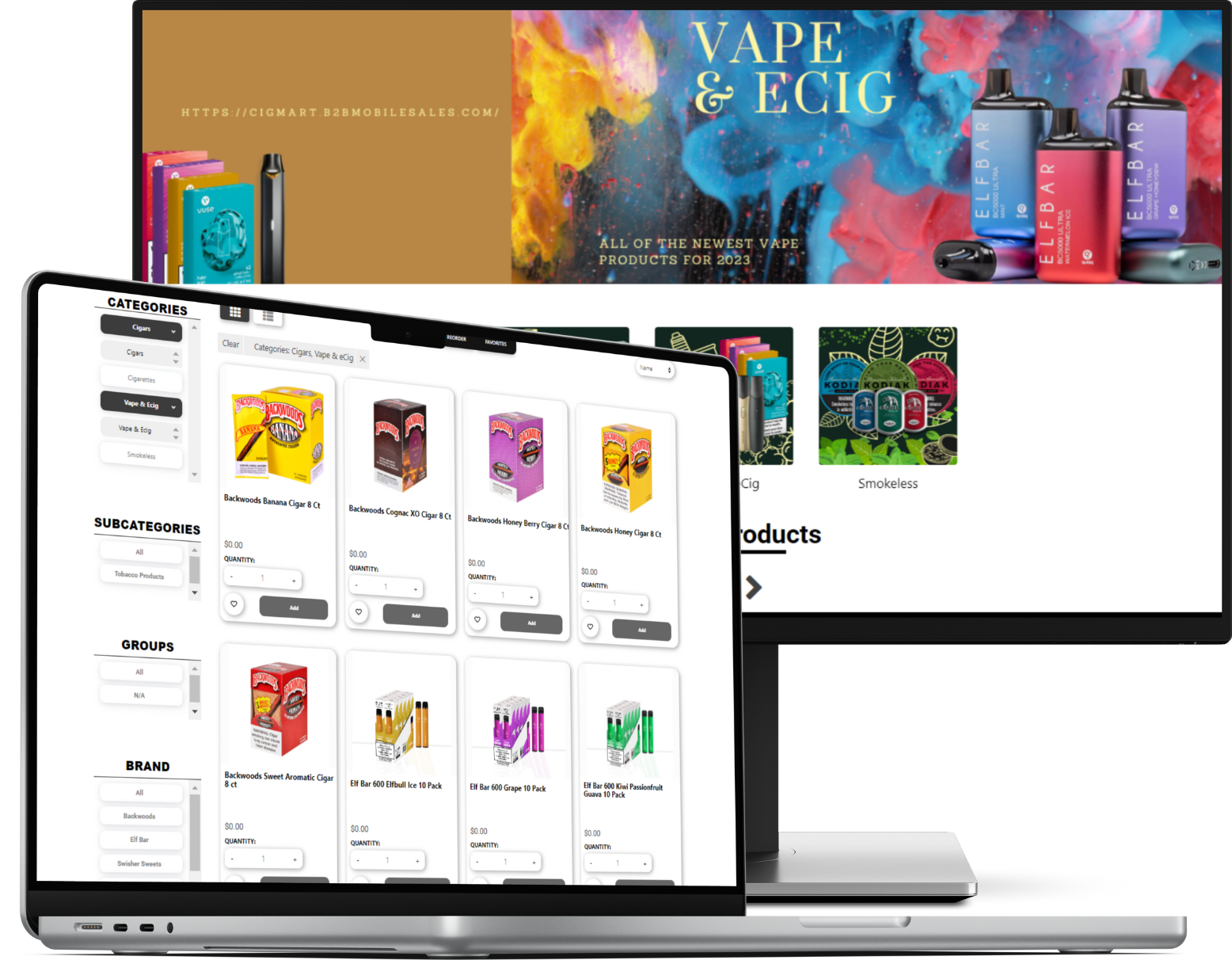 B2B eCommerce For Tobacco Distributors
Allow vendors to purchase from you directly through a tailored portal that emulates the B2C buying experience for wholesale. Dramatically reduce time wasted on repeated orders through reps, while consolidating all orders to one platform for review.
Dynamic Digital Product Catalogs For Buyer Experiences
Manage a digital product catalog that changes to fit your customers as needed. Assign different versions of your catalog to customers to gain an edge on market sales trends and industry niches with specific needs, or better match product focuses to geographic purchasing interests.
Segment Discounts, Pricing, & Products
Use Price List rules to offer unique purchase incentives only visible to customers selected. Set up automation to offer discounts and promotions to reward customers who reach a threshold, or create distinct customer tiers with set discounts.
Flexible Payment Gateways For Checkout
Simplify checkouts by accepting any form of payment (including ordering on credit), and access payment gateway integrations like Stripe and Authorize.net.
Build A Branded Whitelabel App For Customers
Allow customers to download your B2B eCommerce portal directly as a custom app from the Google Play Store, or the App Store. Enable SMS Notifications and barcode scanning to drive recurring sales.