ADMIN SITE
Streamline your field sales & deliveries from the office
Restric what each user can see in terms of customer access, product access, inventory and receivables. Plan their routes and keep control of your field operations.
FREE TRIAL
SCHEDULE DEMO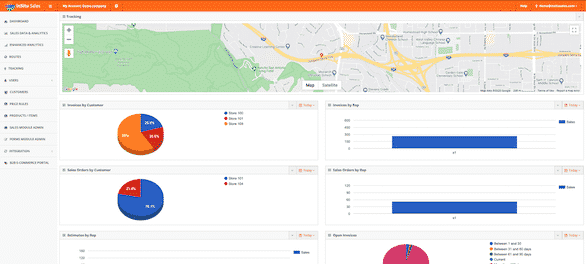 Route planning and optimization
One-way / roundtrip
Bulk geolocation of customers and sales / delivery route planning. Optimize up to 100 stops in a route.
FREE TRIAL
Restrict what reps can see and do
Access to information is key, but allow reps to see everything is not a good idea. Restrict what they can see or submit when they visit your customers.
CUSTOM PRODUCT LIST AND ACCESS CONTROL
Limit the access to products for each sales rep as well as their ability to collect payments, make invoices, place orders or create estimates.
PRODUCTS LIST PER CUSTOMER
Not all the customers purchase all your categories. Limiting what can be sold to each customer will help you reps to focus on the products that you want.
MODIFY RECORDS
Control what can be updated in the field. e.g. Restrict invoice modifications after 5 mins of being created.
CUSTOMIZE THE LOOK AND FEEL
Change the admin site color palette to reflect your company image,add logo, custom invoice templates and product images.
ONLINE TEMPLATE EDITOR
Create your own

PDF or print out templates

for email or mobile printers

Customize the PDF template sent by email as well as the Subject and Body of the email. Mobile printers like Zebra or Bixolon are also supported and you can choose to use our default template or customize it in the online editor.

TRY NOWREQUEST DEMO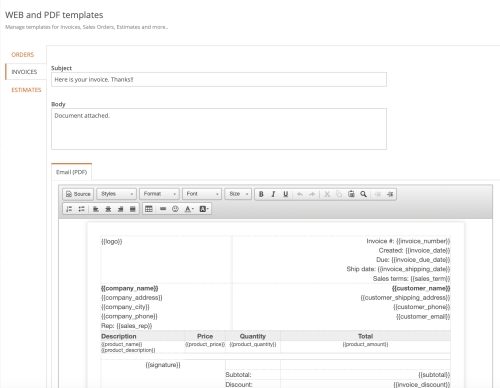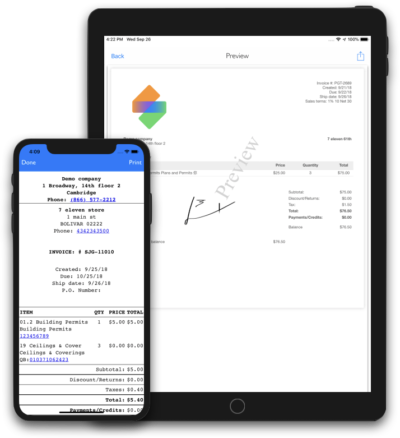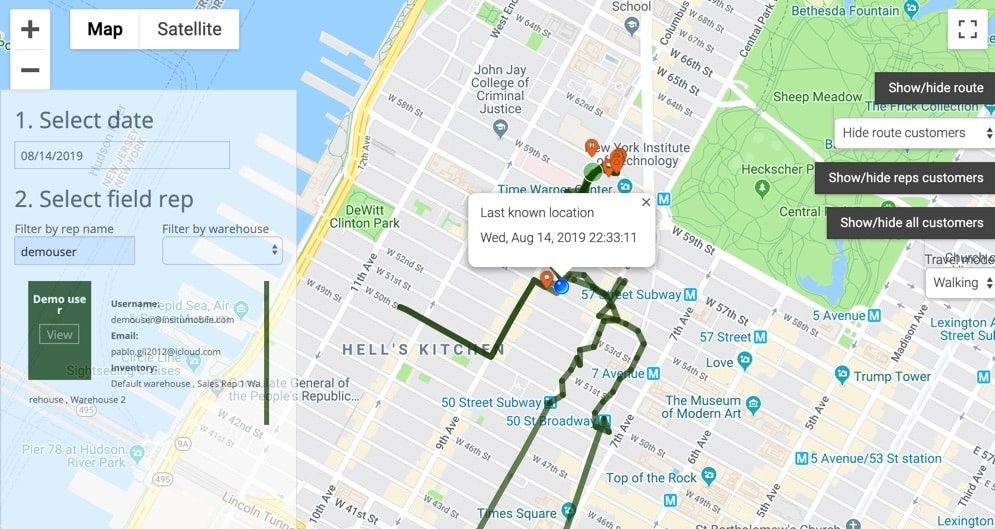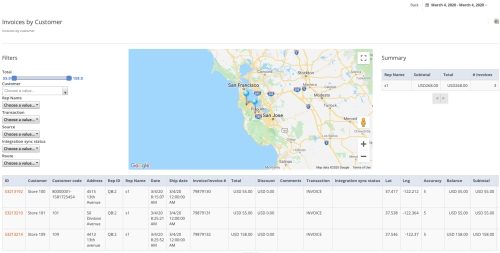 GPS Tracking
Real-time location of customers, drivers and sales reps in a map as well as their activities
Use it in stand-alone mode or connected
Whether you want to use it by itself or connected with QuickBooks®, SAP or Xero.
View/edit transactions
Easily browse your informationk, download it in PDF and edit it online
Product images
Upload product images and set price lists to your customers and products.
Manage inventory
Update your quantity-on-hand or make inventory transfers between your warehouses.